Custom Home Building: Vision to Reality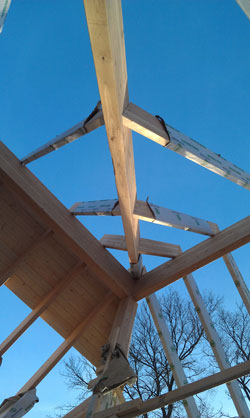 Your new home should be a reflection of your personality, your style, and your sensibility. Designing your new home can be a daunting task. Mankato Family Homes can help. With years of experience, Mankato Family Homes can help make your vision come to life both inside your new home and outside.
Design and build saves time and money through a single contract between the owner and the design-build team. This simple difference changes the relationship between designers and builders into an alliance, which encourages collaboration and teamwork.
If you are looking for a design-build contractor, Mankato Family Homes is ready to help! Mankato Family Homes provides a positive design-build experience to each and every client. The design-build process starts with plan development where Mankato Family Homes works with you to create a plan that best suits your needs, personal taste, and your budget for a custom-built home.
The next step in the design-build process is taking your plan from paper to reality. When the design work is done and it's time to start building, Mankato Family Homes' team of craftsmen works together to shape your project using the most up-to-date, best building practices and the highest level of quality workmanship.
Mankato Family Homes works with you every step of the way, from the first ideas of what you envision for your project, to creating a plan that is uniquely your own, to the custom craftsmanship that is a part of every design-build project.